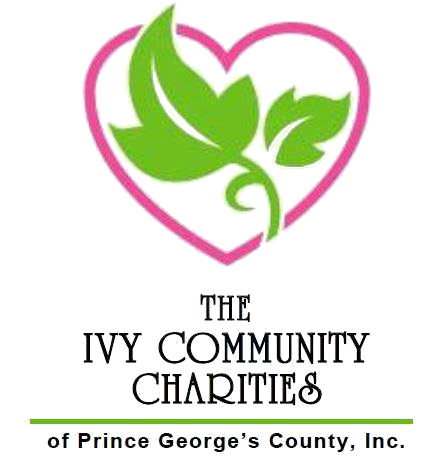 The Ivy Community Charities of Prince George's County, Inc., a non-profit corporation, was incorporated in the State of Maryland on December 29, 1986. The corporation was established as the 501(c)3 arm of the Iota Gamma Omega Chapter of Alpha Kappa Alpha Sorority, Inc. Charities was modeled after the sorority's nonprofit organization, the Alpha Kappa Alpha Educational Advancement Foundation, Inc. (EAF).
Mrs. Erma W. Barron, who was the President of the Iota Gamma Omega Chapter from 1984-1987, was instrumental in the establishment of the nonprofit which was originally named The Alpha Kappa Alpha Community Charities of Prince George's County, Inc. While still serving as the President of the local chapter of the sorority, Mrs. Barron became Charities' first President upon its incorporation.
Charities is managed by a Board of Directors. According to the organization's Bylaws, not more that 25 individuals–all of whom are members of Iota Gamma Omega–constitute the Board. The Board exercises all corporate powers and performs all lawful acts required of and permitted to the Board of Directors of a non-profit corporation.
We would like to recognize our First Executive Director, Mrs. Mary Ray Thompson, a founding member of Charities who passed in September 2013. Mrs. Thompson not only served as the Executive Director, she was a committed volunteer who provided shoes for the needy, served as a mentor for our youth programs, and shared her financial acumen in workshops for adults. Her generosity to Charities and to the vision of the Ivy Youth and Family Center was steadfast as she was one of only four contributors to meet the Diamond Donor Level with a contribution of $10,000 or more. Charities has benefited tremendously from the wisdom and monetary gifts received from Mrs. Thompson. Her life and her contributions will remain as a permanent part of our rich history. For more information, please visit click here to visit The Ivy Community Charities of Prince George's County, Inc., website.